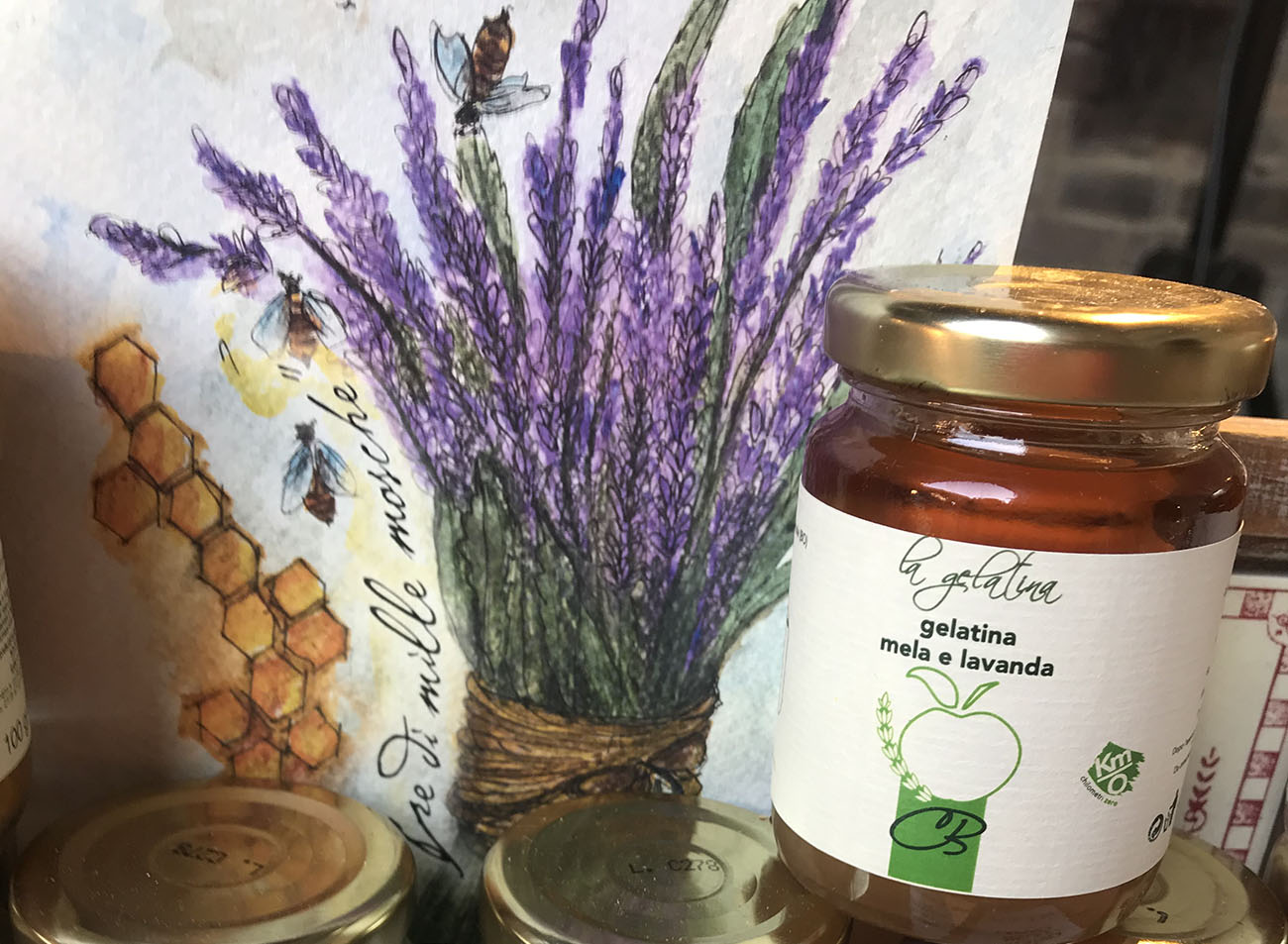 LAVENDER JELLY
L
a primavera è arrivata , ed ecco una gelatina insolita e profumata: la gelatina mela e lavanda. Preparata con materie prime della Azienda Agricola Boschi Chiara, le mele e la lavanda certificate bio. Si tratta di una gelatina dal sapore floreale che bene si abbiana con formaggi stagionati.
Le confetture di una volta
Right in front of Podere Zampiera Vecchia's rooms you will immediately notice lavender plants One of the first jams that the farm has started to produce, let's remember small productions, was the peach and lavender splatable fruit: it is a sweet jam in which the aroma of this fragrant plant stands out. It goes well with bread, at breakfast, but it also goes well with semi-mature cheeses.
The Lavender plant is not only beautiful and fragrant, but has various uses and many beneficial properties for the body and mind
In the farmyard we tried to pay attention to insects and to favor plants that could provide an ideal habitat for bees. In fact lavender, like rosemary, tulip, sage are able to attract bees with their scent and feed them.